We Live in Crazy Land Last night (June 17, 2008) Mike Malloy asked his listeners, "How did we, the American people, get to the point where...
This is how Mrs. Dudley, the caretaker's wife in Shirley Jackson's The Haunting of Hill House, warns the new tenants that they'll be on...
Welcome to Voices in Our Heads Voices in Our Heads is about politics, electronic cigarettes and food. And monster movies. Especially flesh-eating Zombie movies. I've...
My Problem A lot of people have no problem telling me what "My Problem" is. It turns out a lot of the time they take...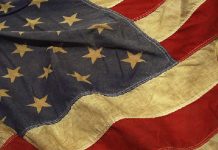 The Flag Remains The Same Hear Mike Malloy read the entire piece Permalink: http://www.voicesinourheads.com/2013/12/11/the-flag-remains-the-same-2/ The President of The United States has boasted, "I'm really good at...
The Flag Remains the Same This is the longest piece I've written for The Mike Malloy Show. Broadcast on December 11, 2013. Listen to Mike exclusively on...
Dollar Menu A 7 year old station wagon rolls into the parking lot of a national burger chain on a Friday night. A family of...
The Dollar Menu Somehow the people who can barely afford to scrape by are continually picking up the tab for the richest people in the...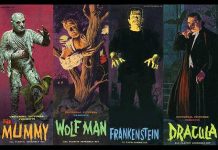 The Shelf-life of Monsters Universal Studio's reign of terror began with the release of Dracula and Frankenstein in 1931. The following year Boris Karloff lurched...
God - Part One The Big Question deserves a Big Answer. ************************* Forced Addendum Department: The most important aspect of any article on The Internet is how it...
Of Monsters And Saints As we all know by now ... Father Lawrence Murphy was accused of molesting at least 200 boys at a Wisconsin...
Arise Mutant Nation I have never been mystified by the conservative elite. They have a simple, easy-to-understand agenda. More. More money … more power … More of...
A Short History Of Conservative Obstruction To Progress Via http://www.conceptualguerilla.com/ and read on The Mike Malloy Show Cheap-labor conservatives have gotten into the habit of wrapping...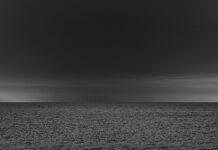 I'm finding it increasingly difficult to read The News these days. It's as if the articles are written for the simple minded ... or...
Looking back on it the arrival of The Time Traveler was the complete opposite of dramatic. At first there was no one there …...
"Whoever fights monsters should see to it that in the process he does not become a monster. And if you gaze long enough into...
Imagine … You are walking with a group of people along a beach. From where each person began their journey is not important. What is...
What's Good for Consumers ... Is Terrible For Human Beings Vance Packard's The Hidden Persuaders was published in 1957 and was assigned reading in my...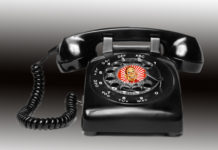 Part One Four years ago my wife was able to ditch her flip-phone when our next door neighbor gave us his old smartphone, a Samsung...
Copyright 1996 Tony Biddle, Perfect World Productions Produced by People for Economic Justice
The effective catchphrase coined by political strategist James Carville in Bill Clinton's 1992 campaign against president George H.W. Bush was, "It's the economy, stupid."...
... and it only took 12 programs to do it. I've used Windows since 1990 and I've earned the right to hate any visual bit...
On August 22nd 2011 we woke up in our new home in Canada, so this Saturday we're celebrating our 9th Canadian anniversary. At first it...